Deze morgen hoorde ik op mijn geprefereerde radiostation "Belfius houdt van klassieke muziek" of zoiets. Op zich niets mis mee, al haperde het wat in mijn hoofd.
O ja, tuurlijk! Deze sponsorboodschap is de opvolger van "Klara via Dexia" – wederom of zoiets. Waarbij die dubbele streep van de X ineens strijkstokken werden.

Nu schort er nog iets aan de welluidendheid van Belfius in combinatie met Klara wegens het verdwijnen van die melodische A-A rijm. Al twijfel ik er niet aan dat de marketeers alles in het werk zullen zetten om ook hier een muzikale insteek te vinden.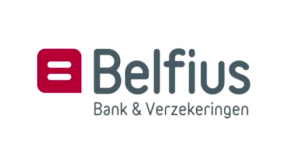 Zie ik daar geen cello in die B?