Een boek van Derek Blyth
Uitgeverij Luster lanceerde een aantal maanden geleden een oproep om samen met auteur Derek Blyth bij Paard Van Troje na te denken over de 'hidden secrets' van Gent. Helaas ontging die oproep mij. Gelukkig waren een aantal anderen (zoals @mdevrieze, @amoorie en @koenphlips) wel attent. Ik maakte meteen een mentale nota om dat boek – eens verschenen – zeker aan mijn boekenrek toe te voegen. En zo geschiedde…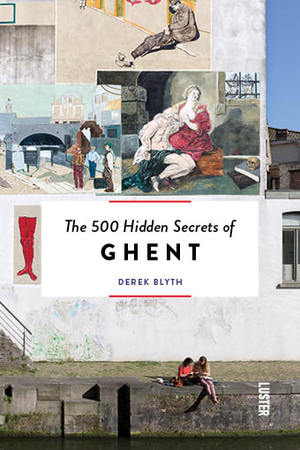 Ik hoopte op een goede balans tussen gekende dingen – mijn ego, ja! :) – en nog nieuw te ontdekken zaken in het geniale Gent. Derek Blyth komt die hoop meer dan tegemoet. De plekken waar ik zelf van hou, komen zeker aan bod. Daarnaast worden verborgen geheimen onthuld die mij tot nog toe vreemd waren, zelfs in de 'food' categorie.
En op die categorieën wil ik graag nog even dieper ingaan. De grote lijnen (food, …) zijn logisch, maar vooral de '5 best blablabla' onder die hoofdstukken maken gewag van zin voor humor en wereldkundigheid. Ze prikkelen mij om verder te lezen en er komt zelfs een soortement quiz van met de wederhelft: "Wat zijn volgens jou … ?".
The 5 best restaurants to EAT LIKE A LOCAL
The 5 best BARS TO HEAR NEW BANDS
The 5 most inspiring HYBRID CAFES
The 5 best INDEPENDENT BOOKSHOPS
The 5 most inspiring GHENT DESIGNERS
The 5 most striking MODERN BUILDINGS
The 5 strangest URBAN DETAILS
…
Tot slot moet ik soms glimlachen bij het nog intenser kennismaken met Gent, omdat ik denk de dada's van Melanie De Vrieze tussen de lijnen van sommige lijstjes te lezen.
Ook benieuwd naar die 500 geheimen?
http://www.lusterweb.com/items/268?locale=en
'The 500 hidden secrets of Ghent' holderdebol.comder kopen?